Triathlon Ontario and Tri-FUN Announce Partnership to Offer Youth Series Under New KITCan Brand
— Registration now open for family friendly "Kids In Triathlon" Series —
February 5, 2018 – Triathlon Ontario, the recognized Provincial governing body of Multisport in Ontario, announced a partnership agreement with Tri-FUN Kids' Triathlons to offer a three-event, participation-based youth series in Milton, Mississauga and Oakville under the recently announced "Kids in Triathlon" or "KITCan" Series brand.
The Series will be presented by GOTRI.ca, "#1 Resource for Triathlon."
?"By taking a more proactive role in the grass roots development of the sport, Triathlon Ontario believes athlete participation and retention rates will increase both in the short and long term," said Phil Dale, Triathlon Ontario Executive Director.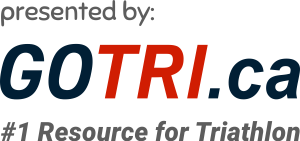 "A non-competitive, participation-based youth model, like the one Tri-FUN has successfully developed, provides numerous opportunities to grow youth programs, engage the local community and introduce triathlon to thousands of parents who are also interested in living a healthy active lifestyle."
Ontario KITCan event dates and locations for 2018 are as follows:
June 30th – Milton Sports Centre (3-11 years)
July 15th – Huron Park Recreation Centre (Mississauga 3-11 years)
August 11th – Queen Elizabeth Park Community Centre (Oakville 3-9 years)
The KITCan Series is unique in that it offers:
Participation-based, family oriented fun events for kids ages 3-11
Unique interactive Family Fun Zone to play in throughout the day
Only Provincially and Nationally sanctioned youth series in Ontario
Discounts available for multiple race registrations and for Triathlon Ontario members
Everyone receives a t-shirt, finisher's medal and more!
The beaver is an iconic Canadian symbol and a kit is the name for a baby beaver. Kit the Beaver will serve as the series mascot. Find out more about the story of Kit.
?
?The partnership agreement between Triathlon Ontario and Tri-FUN, the province's premium provider of non-competitive, family-focused youth events, will ensure that grassroots events continue to thrive in key, under serviced markets.
???Tri-FUN is a not-for-profit company and non-competitive event series for kids ages 3-11 that takes place across the GTA. Co-founded in 2014 by Lianne Warne and Jen Stretch, Tri-FUN was born from a passion to make a difference at the community level through the inclusive sport of triathlon, with the belief that healthier children and families equals stronger communities.
?
A strategic partnership between Triathlon Ontario and Tri-FUN is ideal because of their shared values and because Tri-FUN has established itself as a leader in offering family-friendly events focused on motivating and encouraging kids to get active, have fun and enjoy a healthy lifestyle. Tri-FUN has differentiated itself from other youth events through its strong focus on community involvement; local youth volunteerism; and its unique community-focused family FUN Zone filled with interactive and play-based activities presented by sponsors and local supporters for participants and their families to enjoy.?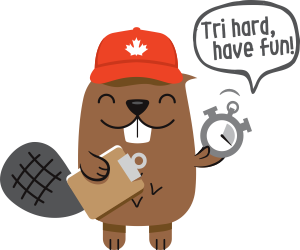 Remember, as coach always says,"Tri hard, have fun!"
?
About GOTRI.ca
GOTRI.ca is a resource website created by Triathlon Ontario specifically for beginners and new entrants in the sport of triathlon, duathlon and other multisport events. The website is an easy-to-use resource tool to find sanctioned Ontario clubs, events, coaches or general information about the sport
For more information please visit: GoTRI.ca.
Follow us on Twitter: @GOTRIOntario
About Triathlon Ontario
Triathlon Ontario is a non-profit organization that is the recognized Provincial governing body for Multisport in the province of Ontario. Our mission is to provide leadership and governance for the development of a safe and fair environment for Multisport in Ontario. Triathlon Ontario oversees the sanctioning of races and clubs and undertakes a number of duties and responsibilities on behalf of athletes at every level, coaches, clubs, officials and race directors to ensure the growth and development of the sport in a fun and safe way. For more information please visit: http://www.triathlonontario.com.
Follow us on Twitter: @TriOntario
Like us on Facebook: facebook.com/TriathlonOntario