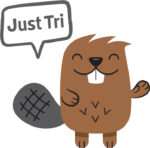 Race Date
Sunday, July 2, 2023
Race Kit Pick Up
Saturday, July 1, 2023 11 am – 3pm (on site at the check-in tents)
Location
Queen Elizabeth Park Community and Cultural Centre
Address:
2302 Bridge Rd, Oakville, ON L6L 3L5
Click here for a map to the venue.
Beautiful Oakville, Ontario provides the venue for our second race of the season.
Race Registration

Sorry, race-day registrations are not available.
Important Dates
Personalized Bib Registration Deadline: Tuesday June 23, midnight.
Registration Deadline: Thursday June 29, 4:00pm.

Professional race photography provided by FinisherPix.
Check here after the race for your KIT Kid's downloadable, high-resolution race photos, provided free courtesy of Triathlon Ontario.
Oakville Distance Chart
| | | | | | |
| --- | --- | --- | --- | --- | --- |
| Age Category | Born In | Bib Colour | Swim* | Bike* | Run* |
| 3 – 5 | 2018, 2019, 2020 | Blue | 1 width | 400 m | 100 m |
| 6 – 7 | 2016, 2017 | Red | 25 m | 760m | 500 m |
| 8 – 9 | 2014, 2015 | Yellow | 75 m | 1.5 km | 950 m |
* Due to a small course, no 10-11 age group is available at Oakville
* Distances will vary slightly at each race
* Race age is as of December 31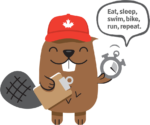 Course Maps
(Click for larger image)



Race Schedule
Race Kit Pickup: Saturday July 1st 11:00 am – 3:00pm
– outside under the KITCan tents
Sunday, July 2, 2023
Race Kit Pickup: Starts 7:30 AM

Outside on site grounds in tent marked "Race Kit Pickup"
Be sure to have your Race Kit Pickup completed either the day before or well before your Swim Check-In time!
Between Race Kit Pickup and Swim Check In, you will need to:

Pin on race number
Drop off bike in transition, with shirt, shoes, and race number
Take a look at the course
Get in swim gear (most athletes race in their swimsuit)
Get to the Swim Check In Tent

Swim Check-In (Released the week of the event): (By wave, please know your wave and race numbers):

3-5: Wave of 13 athletes every 5 minutes
6-7: Wave of 16 athletes every 6 minutes
8-9: Wave of 16 athletes every 6 minutes

Triathlon Start: 15 minutes after your wave's Swim Check-In Time
Before / After the Race: Come join us in the Family Fun Zone for playtime and family-friendly activities!
Start List
Look here for your KIT Kid's race bib number and check-in time.
The start list will be published here Friday before the race.

We are unable to make any changes to the start list prior to race time. Wave changes will only be made be made at swim check-in, and only if a no-show or cancellation leaves a spot available. If you miss your wave, speak to the announcer at swim check-in as soon as you arrive.
Pre-Race Reading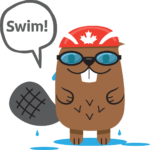 We believe in "Safety First" as a policy for how we run our events; safety is our number one priority. We kindly ask that you review the information provided in our Safety First section prior to Race Day.
Race Newsletter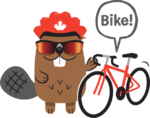 Parents and guardians, an informative newsletter will be emailed to you at the address used for registration in the week prior to Race Day. This newsletter will contain venue-specific information and tips to help you prepare for your Race Day experience.
Questions?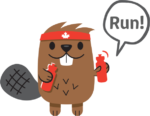 See our FAQ page for general information about our triathlons, including race course Distances, a typical Race Day Experience, Lap and Loop Counting and Weather.
2022 Results
2019 Results
2018 Results